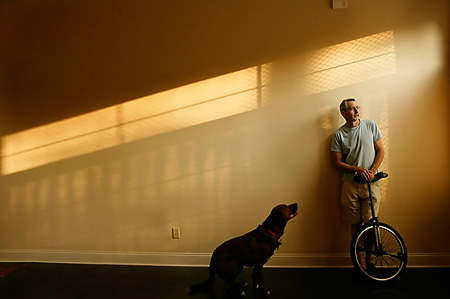 After many years of being a full-time photojournalist for major newspapers and magazines around the country, I began to notice a change in wedding photography. Couples were actually wanting documentary photography done in a beautiful and artistic way. Asking for moments that were timeless, classic and real.
Having spent the first 12 years of my photo career in newspapers then the next 8 working for magazines and corporations, I had a burning desire to return to meaningful story-telling and found weddings to be the perfect solution.
While I continue to shoot for these same magazines and corporations (www.stevejonesphoto.com) I began adding a select number of weddings for couples who seek the type of photography that will hold value for generations.
It's important to note that great pictures don't come in a box labeled "photoshop." Software is a great tool but no computer wizardry will make up for the inability to see and capture great moments. Pricing begins at $4000.00 plus applicable tax, some custom packages available. Please call for further information. Email: steve@stevejonesphoto.com